The official website of NSB receives an award for the second time during the year 2018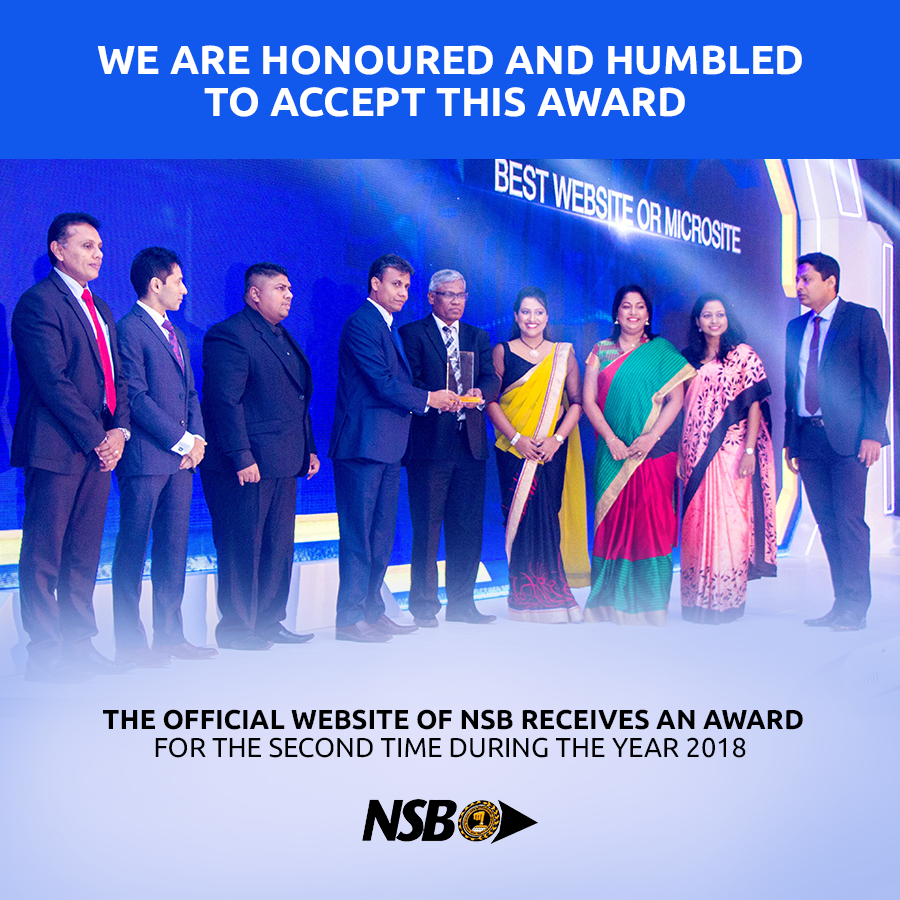 The Corporate Website of National Savings Bank, www.nsb.lk received the 1st Runner up award under the Best Website category in Financial Sector at "SLT Zero One Awards for Digital Excellence 2018" held at Hotel Galadari recently. SLT Zero One Awards is a unique programme that recognizes and rewards excellence in digital initiatives across the island.
This is the second award received for the NSB website during the year 2018. NSB website was honoured as the "Most Popular Corporate Website" at the Bestweb.lk 2018 award ceremony organized by LK Domain Registry in July, 2018.
As a part of the digitalization process at NSB, the Corporate Website of the Bank was re-launched with the newest features and user-friendly interfaces in April 2018 adding more value to the brand. NSB's Corporate Website serves as a cutting-edge communication tool which provides information regarding financial solutions offered by the Bank. Special features of the Website include attractive unique fit-to-page design with video display banners, mobile responsiveness, easy navigation to the financial solutions from home page, deposit/loan calculators with graphical view and many more new features to enhance convenience.
NSB is the only Sri Lankan bank to be rated "AAA" lka by Fitch Ratings for 16 consecutive years and has steadily grown from strength to strength achieving the milestone of Rs. One Trillion Asset Base in 2017.