NSB RECOGNIZED AS ONE OF THE 'MOST ADMIRED COMPANIES OF SRI LANKA'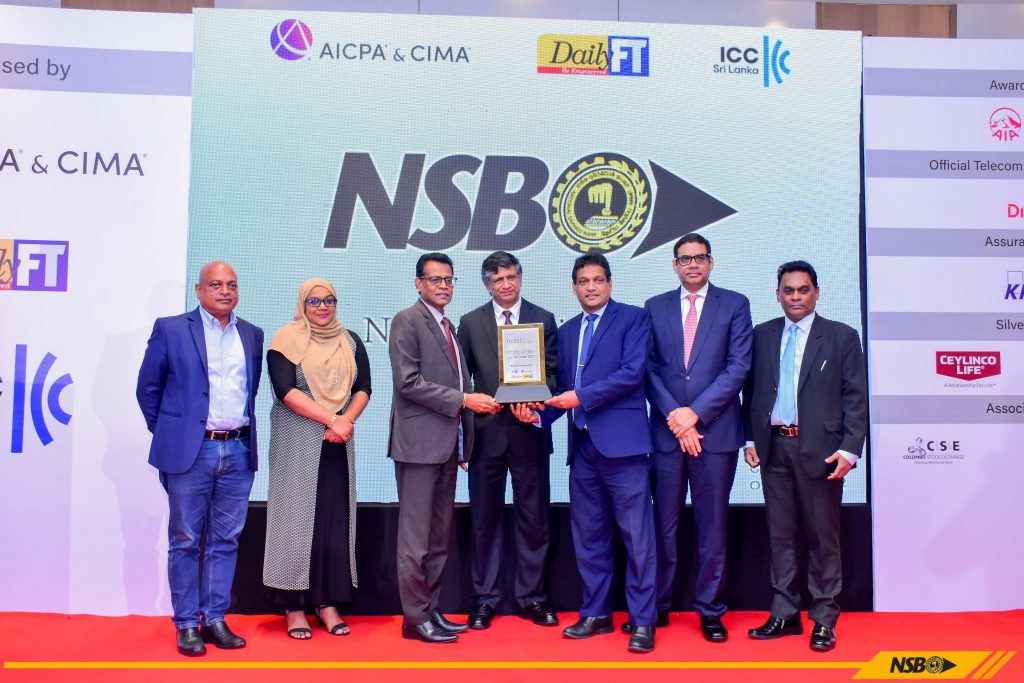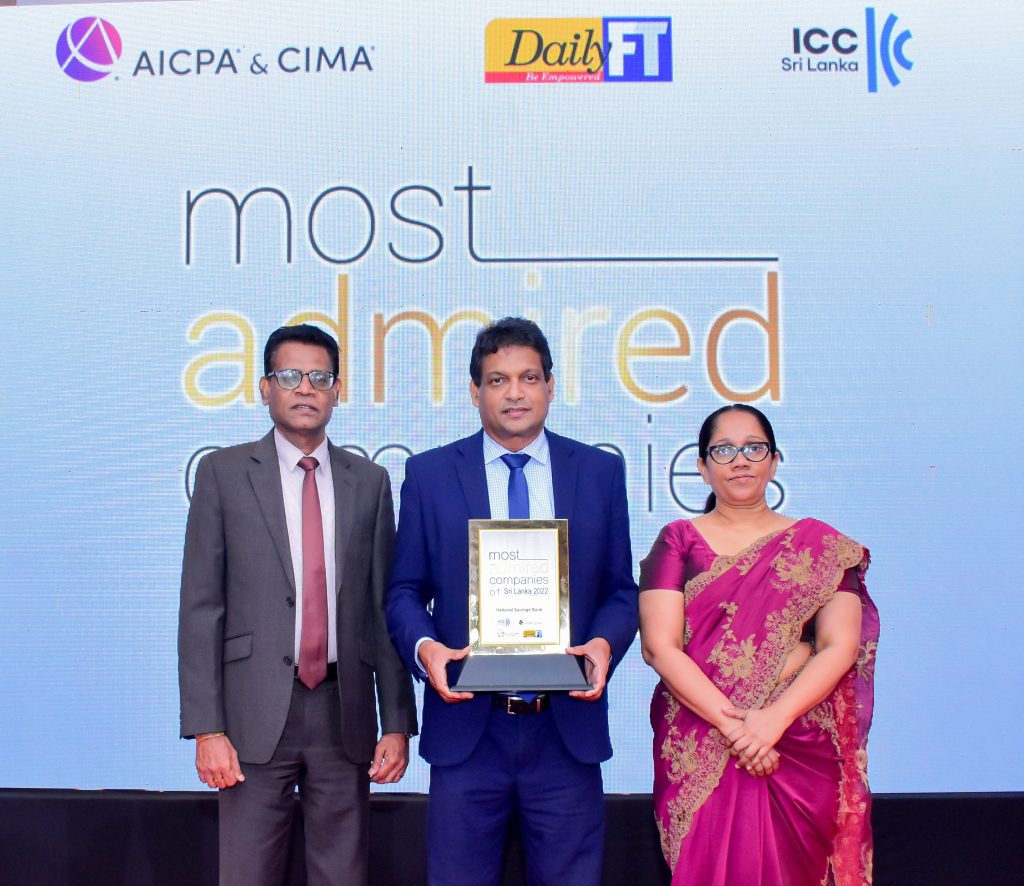 National Savings Bank, (NSB) the premier savings bank in the country takes pride in announcing that the Bank has been recognized as one of the 10 Most Admired Companies in Sri Lanka in 2022 by the International Chamber of Commerce Sri Lanka (ICCSL), in collaboration with the Chartered Institute of Management Accountants (CIMA).
The event was held for the 5th time recently at the Courtyard by Marriott Hotel premises. The event was graced by Secretary to the President Mr. Saman Ekanayake as the Chief Guest and the Deputy Head of Mission for Japan in Sri Lanka, Mr. Katsuki Kotaro delivered the keynote speech, General Manager/ CEO Mr. Ajith Peiris, Senior DGM Mr. K. Raveendran and DGM (Treasury and International Banking) Ms. Devika Silva attend the event representing the National Savings Bank.
Having been established with the original mandate of inculcating the habit of saving among the people of Sri Lanka, NSB has flourished to be one of the strongest and safest financial institutions in the country, firmly rooted in the soils and the hearts of the people of Sri Lanka. Being true to our mandate, we are committed to fostering a healthy, sustainable, and secure savings protocol for all people of the nation.
NSB is the only Sri Lankan bank with a 100% Government Guarantee for its depositors' money and interest therein, thus it is crowned as the safest place for savings. Meanwhile, NSB holds a strong position as a bank, committed to carrying out a business in a manner that positively builds the society at large by participating in nation-building by funding long-term development projects, and socio-economic projects of the Government.
2022 is indeed a challenging year, National Savings Bank has successfully responded to those challenges and made every effort to provide continuous service to customers while ensuring full support to the government.
Once again, our efforts earned us the honor of being one of the 10 most respected companies in Sri Lanka, not only for our financial performance but the value we create for our customers, employees, and the wider community.
The ICCSL-CIMA Most Admired Companies list is based on a stringent evaluation conforming to globally accepted criteria by a distinguished panel of judges. The companies were ranked according to quantitative and qualitative criteria.
National Savings Bank has won another award for the year 2022, expressing its heartfelt gratitude to all its stakeholders, including loyal customers, for their utmost commitment to the trust they have placed in National Savings Bank and its staff members.