NSB Makes History by championing innovative digital payment systems PEN and DDA at its Launch in Sri Lanka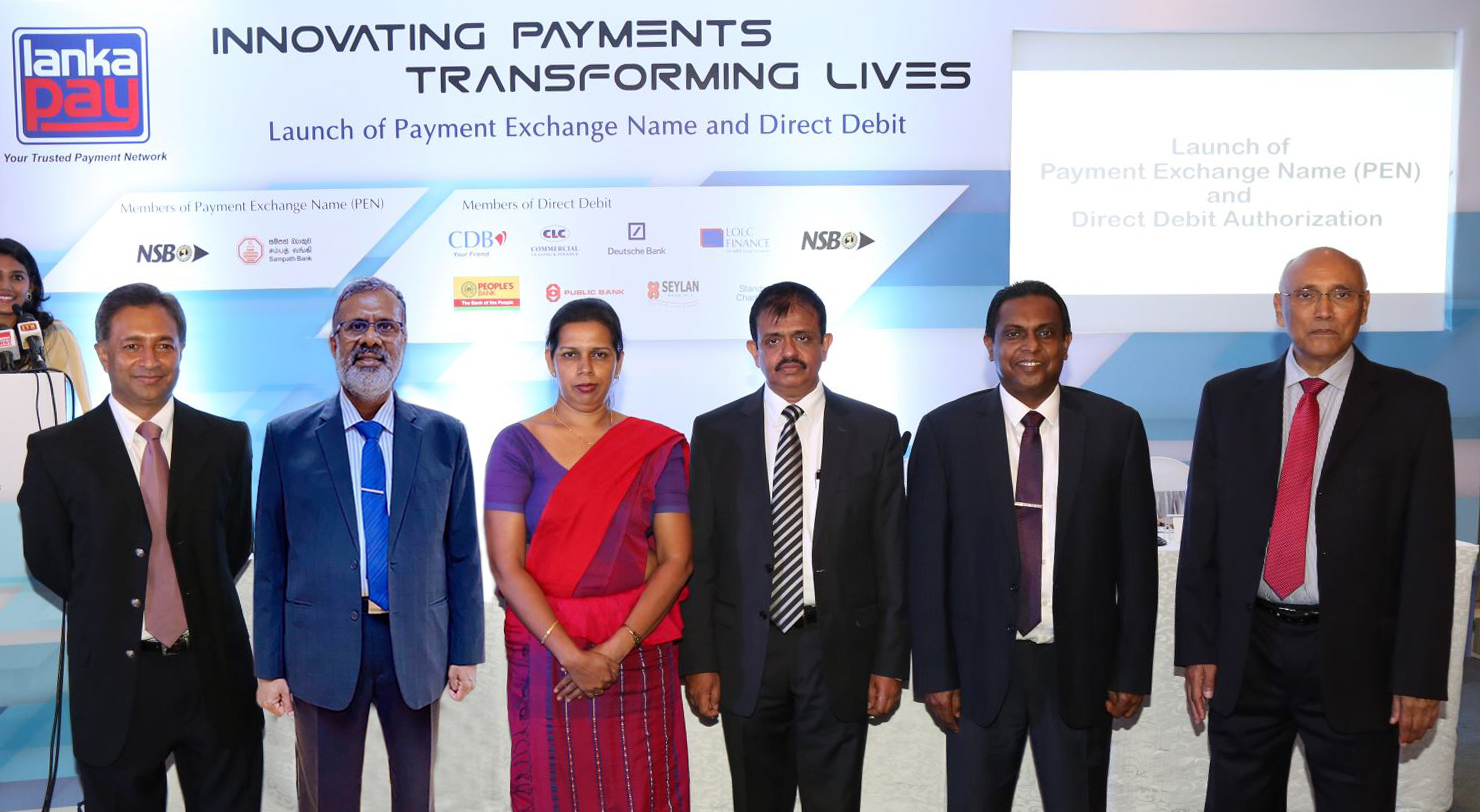 From left: Mr. Dinuka Perera, DGM IT and Operations of LankaClear; Dr. Amal Illesinghe, Actg. DGM IT/ CIO of NSB; Mrs. D.K. Rathnayake, GM/CEO of NSB; Mr. D. Kumaratunge, Director Payments and Settlements – CBSL; Mr. Channa De Silva, GM/CEO – LankaClear; and Mr. Ravi De Silva, Secretary Genaral SLBA
Revolutionizing the payment industry, two groundbreaking initiatives promises customers ease of transferring funds from one account to another.
Payment Exchange Name (PEN) is a nickname based real time person to person (P2P) payment system enabling customers to make payments conveniently, securely without the errors commonly associated with other modes. It is simple as typing an assigned nickname and a pin to authorize payment.
Given PEN's simplicity and ease, people who are less technologically savvy can now experience the benefits of real time fund transfers. With PEN, gone are the days when customers had to input the digits of the account, branch name, bank name etc.  ever so carefully which more often led to errors.
Direct Debit Authorization is yet another step up in the digital payment landscape, where customers can authorize the bank of a third party to effect a direct debit from the customers account. This contrasts with a traditional Standing Order which customers use to instruct their banks to pay third parties at a fee.
With DDA customers for example can instruct the utility company LECO or CEB to directly debit their bank account the monthly bill amount. Thus, troublesome bill payments become a thing of the past ensuring timely settlement of dues. The positive implications for lending institutions, insurance companies, as well as service providers to collect recurring dues is far more pronounced than existing methods.
PEN and DDA are facilitated by the Common Electronic Fund Transfer Switch (CEFTS) of LankaPay, Sri Lanka's premier in electronic payment mediums. LankaPay is operated by LankaClear which is an institution of the Central Bank of Sri Lanka (CBSL).
Further to PEN, DDA and 3D secured EMV Debit cards to customers for online e-commerce transactions, NSB also operates LankaQR, LankaPay, LankaPay Online Payment Platform (LPOPP), Inland Revenue Department payments, JustPay, acquiring JCB cards through ATM in collaboration with LankaClear.