NSB enables a cashless society with Quick Response (QR) Code Banking in collaboration with Lanka QR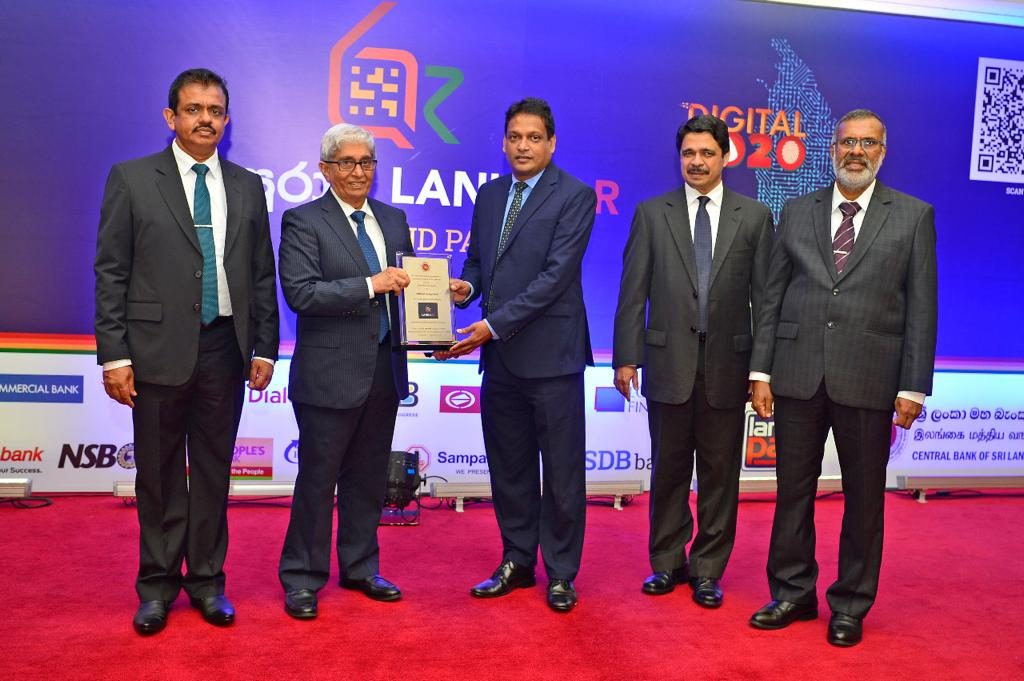 Globally recognized Quick Response (QR) Code banking is the next step in the evolutionary journey of banking and finance institutions in this technologically advanced world heralding the age of a cashless society.
In contrast to a traditional transaction involving the exchange of cash or equivalents for the purchase of goods and services by customer, QR code banking dispenses with the entire physical wallet in favour of a Smart Phone with a QR enabled Digital Payment Application, where payments for any good or services simply entails scanning a QR Code and paying funds.
By way of the digitalization roadmap of the Central Bank of Sri Lanka(CBSL), the "Rata Purama LANKA QR" island wide campaign launched in collaboration with the member institutions, QR based payments are fast becoming the norm in trade settlements.
As one of the few banks to receive accreditation for LANKA QR Transaction Types 1, 2, 3 & 4 both as acquirers and issuers from the Central Bank of Sri Lanka (CBSL), NSB is well equipped to lend credence to QR Code banking in the industry. To this end, within a short period of a fortnight from launch NSB has onboarded upwards of 1,800 merchants indicating the popularity of QR Code banking amongst its customers.
In addition, given a branch and postal network exceeding 4,000 points islands wide, NSB is in a unique position to enable even the smallest self-employed good or service provider to embrace QR Code based banking and thereby incorporating a hitherto neglected segment to traditional banking.
Reminiscent of NSB's tradition of saving cent by cent and rupee by rupee, now NSB account holders can venture out on their own no matter how small they are and yet be afforded financial inclusion using QR Code banking offered by the leader in savings. Thus, with QR Code based banking, dawns a new era of banking facilities especially for the informal sector of the economy to become formalized.
In keeping with NSB's own path to complete digitalization, NSB has incorporated many innovative facilities in the banking industry such as the Common ATM Switch(CAS), Common Electronic Fund Transfer Switch(CEFTS), JustPay, Payment Exchange Name(PEN), Lanka Pay Online Payment Platform(LPOPP) and Direct Debit Authorization (DDA).
At this time when challenges in the form of the Global Corona Virus has sounded the death knell to many an establishment virtually grounding transaction to zero and thereby leading to severe losses to those enterprises, QR Code banking is ever more relevant doing away with the need for traditional cash-based transactions. This is a testament to the versatility of QR Code banking and the more reason why all people should embrace it.
QR Code banking heralds the future of a cash less and digitalized Sri Lankan economy in the global stage and NSB the safest place for your money is at the very forefront spearheading it.