National Savings Bank achieves milestone in international funding of USD 35 mn
National Savings Bank has announced that it has recently raised a USD 35 million loan facility supported by Indian Bank & Indian Overseas Bank.
The excellent relationship that NSB maintains with its banking partners has allowed NSB to enjoy a competitive interest rate. The facility was arranged jointly by NDB Investment Bank of Sri Lanka & Alpen Capital of Dubai.
Having followed a transparent process, Indian Bank & Indian Overseas Bank were identified as the most appropriate international lending partners. NSB was able to leverage on its unique strengths of having a local credit rating of AAA (Ika) along with a strong financial and an operational track record of performance, in reaching a highly satisfactory agreement.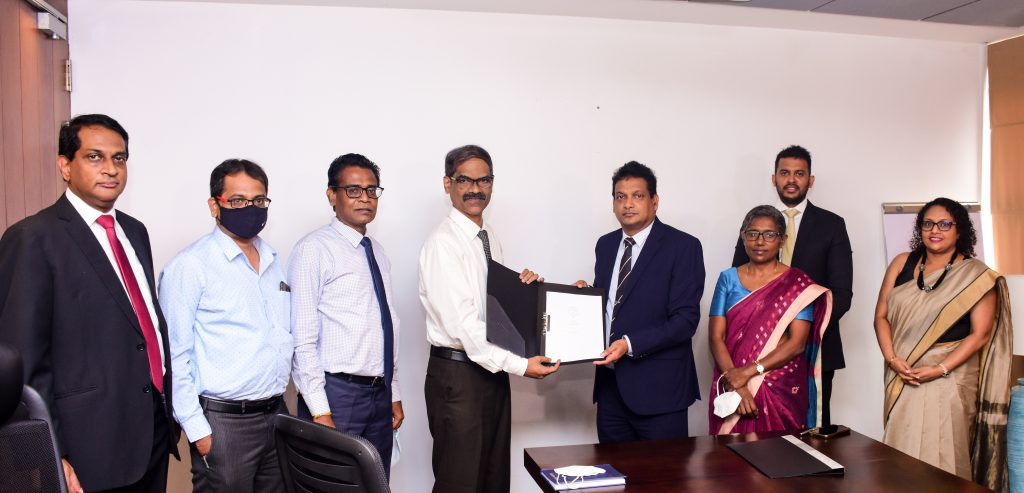 Exchanging of Agreement –
Left to Right
1 Mr. Darshan Perera – CEO of NDB Investment Bank
2 Mr. Shameer – Country Head of Indian Overseas Bank
3 Mr. K Raveendran – Senior DGM – NSB
4 Mr. Basheer Ahamed – Chief Executive Officer of Indian Bank
5 Mr. Ajith Peiris – GM/CEO of NSB
6 Ms. Christine Jesudian – DGM ( Credit & International Banking ) NSB
7 Mr. Dilip Samanthilake – Senior Director of Alpen Capital (ME) ltd.,
8 Ms. Kaushini Laksumanage– COO of IDBIB