Mrs. Keasila Jayawardena assumes duties as NSB Chairperson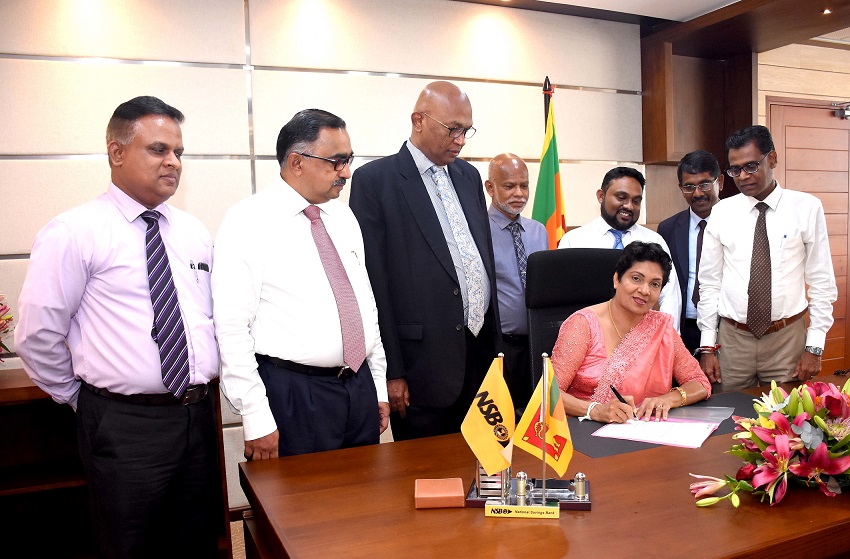 Mrs. Keasila Jayawardena is a well-known personality in the Banking sector with an experience expanding well over a decade as the Chairperson of Kandurata Development Bank and Regional Development Bank.
Graduated from the University of Peradeniya, with a Degree in Political Science, she has obtained her master's Degree in Political Science from the same University. She has commenced her career as an academic in the University of Peradeniya and published a number of academic articles on important topics in Political Science and Studies including Preferential Voting System, Women and Politics in the Third World Countries and Presidential System in Sri Lanka, during her academic career.
She was appointed as the Chairperson of Kandurata Development Bank in 2004 and served in the position for four years.  She has served as a Member of the Central Provincial Council during the period from 2009 – 2011.
Having appointed as the Chairperson in Regional Development Bank (RDB) in 2011, Mrs. Jayawardena was able to initiate several programs to improve the living standards of the rural masses by providing accessible and affordable credit facilities, which will contribute to strengthen the rural economy towards eliminating poverty in the country during her tenure at the RDB until 2015.