Mr. R.M.P. Rathnayake, appointed as the Chairman of National Savings Bank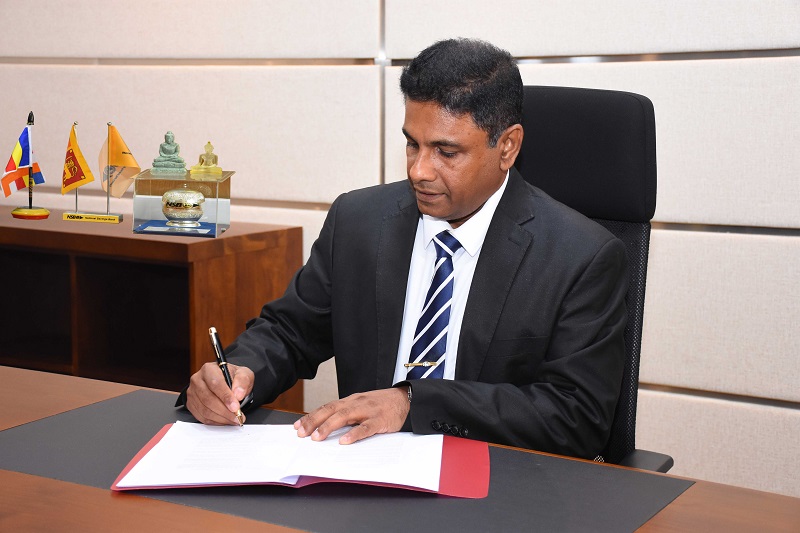 Mr. R.M.P. Rathnayake, Director General, Department of External Resources, Ministry of Finance & Economic Affairs, assumed duties as the Chairman of National Savings Bank (NSB) on 26.11.2018. He is a Super Grade officer in the Sri Lanka Planning Service and has been in the public service for almost 25 years in various positions. Mr. Rathnayake holds a Master's Degree from Agricultural University of Norway and B.Sc.(Special) degree from the University of Peradeniya.
He has served as Alternate Executive Director of the Asian Infrastructure Investment Bank, Director of National Savings Bank, Director of the People's Bank, Member of the Board of Management of the Post Graduate Institute of Medicine (PGIM), Member of the Board of Directors of the State Pharmaceuticals Corporation of Sri Lanka (SPC), Member of the Governing Council of the University of Vocational Training and a Member of the Advisory Board to the Science and Technology Policy Research Division of the National Science Foundation.
Mr. Rathanayke presently serves as a Member of the National Medicine Regulatory Authority.
He is a Member of the Sri Lanka Economic Association and a visiting Consultant/ Lecturer at the Sri Lanka Institute of Development Administration (SLIDA). Mr. Rathnayake has published many articles relating to various fields/subject areas.