Enjoy 30% off @ Tamarind Hill, Galle with NSB Mastercards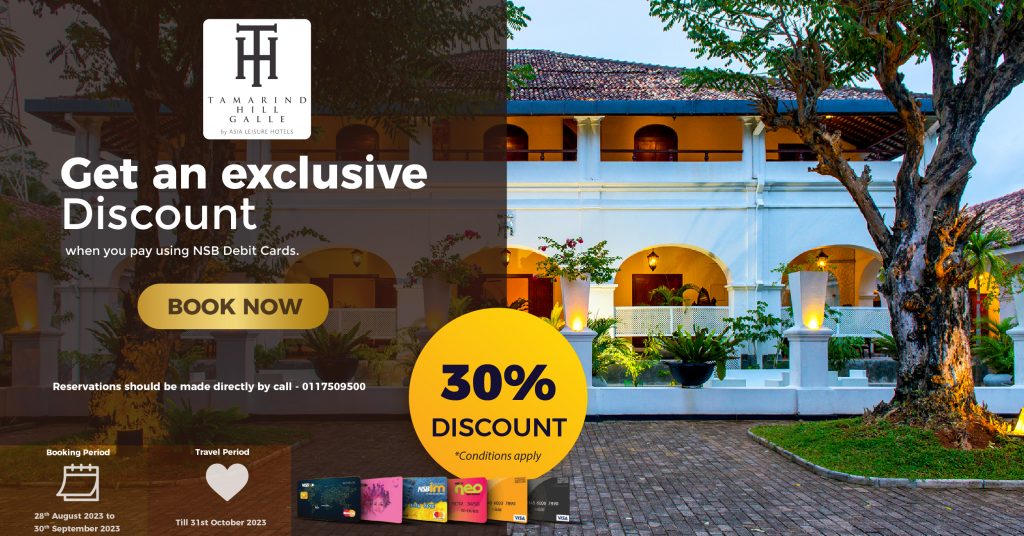 Terms and conditions are as below.
Reservations should be made directly by call – 0117509500    
30% discount applicable to all NSB Debit cards                                                 
30% offer booking Period: 28th August 2023 – 30th September 2023.
Travel Period: Till 31st October 2023.                                                    
A payment of 50% needs to be made to secure the reservation.                                           
Cardholder needs to be present at the hotel during the entire stay                                                      
Discounts cannot be combined with any other hotel offer                                                       
Reservations will be non-refundable.                                               
This promotion is not valid for existing reservations.